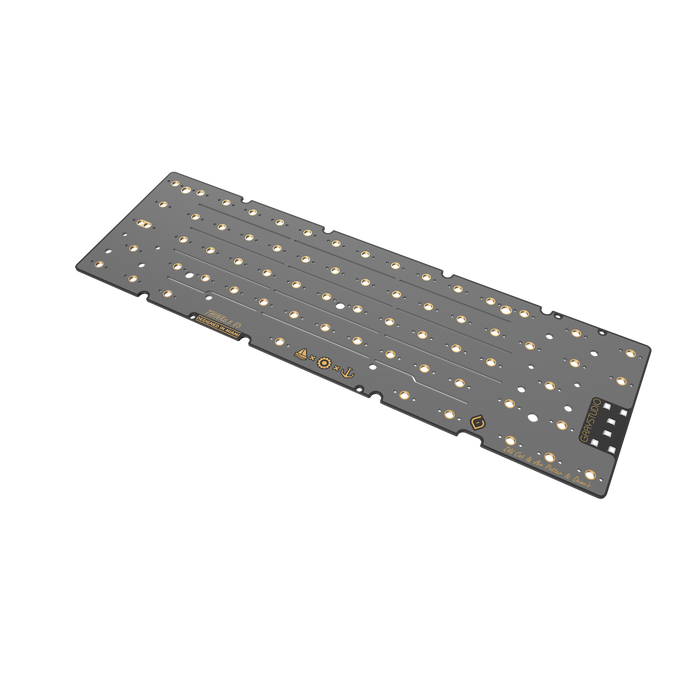 [GB] Extra Pcb and Plate kit of Think6.5 v3
Extra Pcb and Plate kit for purchase
[Think6.5 v3&Non Flex PCB]  Click to jump to the webpage
[Think6.5 v3&Flex PCB]  Click to jump to the webpage
[Extra Badge&weight frame & weight & decoration bar]Click to jump to the webpage
(The extras will ship in the same package with the keyboard kit you ordered, please order with the keyboard in the same cart)

1*Solder PCB: $49.9
1*Hotswap PCB: $59.9
1*Fr4 Plate Kit: $34.9
1*PC Plate Kit: $34.9
1*Al Plate: $34.9
* Plated kit, including plate,3.5mm plate foam,0.5mm switch foam,gasket.
* Al Plate only black and silver.
Shipping Time and GB Agreements (PLEASE READ):
These boards are set to be shipped out to buyers From October 25th to November 25th, 2023.
Please note that this is a Group Buy. There can be delays and set backs. The timeline is only an estimate. By adding this item to your cart and purchasing you agree that you understand everything above. You will be charged immediately for this item. There are no refunds or cancellations on these orders.